Get genuine and certified locksmith services at Wow Locks!
---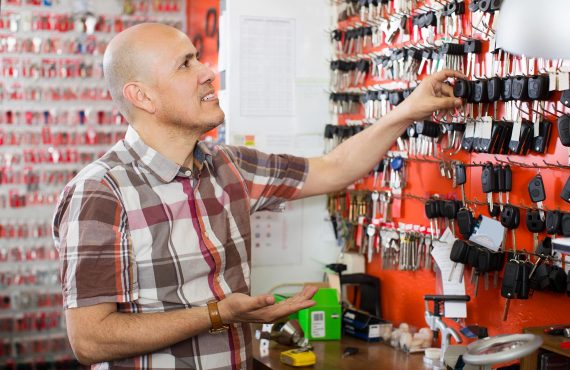 Why Choose Us
Wow Locks provides residential, commercial, automotive, and emergency locksmith services in Texas. Presently we are focusing on Austin and Dallas area, and then we will be reaching Houston. Our skilled team has years of experience working and getting trained as great locksmiths. They understand your requirement and come up with the best possible solution in no time. We pride ourselves on our quick response time and meeting our customer's expectations with our exceptional services. When our men are at work, don't bother about any hidden charges. We come with upfront prices and will charge you only for the work completed and any materials supplied.
Certified services
Upfront prices
Years of experience
High-security lock and keys
Honest, reliable, and dedicated services
Quick response time
Knowledgeable, experienced, and skilled team
Our Services
Residential locksmith
Commercial locksmith
Automotive locksmith
Emergency locksmith
Lock change and repair
Security upgrade
Smart locks
Fresh lock installation
Security survey
Advice and Tips to Save Money before Calling our Locksmith Services
Wow Locks are always ready to take you out of the lock and key problems. But before you reach out for our services, there are certain things that you can check with your locks and keys and mend them without our professional support. Check out some of these scenarios:
Key broke inside the lock
While trying to open the lock, if your key accidentally breaks down, don't use any sharp object to take it out. Instead,try the left over key on back and forth motion or in the see-saw motion.
Keep Stuck in the lock         
Same as a broken key don't try to pull out the stuck key forcefully. Try loosening the stuck key by using any lubricant spray.
Door-lock not latching properly
You can try adjusting the strike place screws. If required, you can even replace them. However, if the problem persists, do not forget we are just a call away.
Whether you have a jammed door, or broken key or lock, Wow Locks can help you in any situation 24/7. Contact us, and we will be there at your place to help you out with our quick and professional service at an affordable price.
Do not feel stressed whenever you get stuck with any unexpected lock and key problem. Whether it's 4 in the morning or midnight, we will be happy to help you any time.
Contact us now to learn more about services and also get your quote.
Interesting Facts
Our numbers
Our Team
We are awesome people
Chauffina Carr

Logan grew up in a household where design was very important. His father was a chief furniture deisgn for

Parsley Montana

Logan grew up in a household where design was very important. His father was a chief furniture deisgn for

Bodrum Salvador

Logan grew up in a household where design was very important. His father was a chief furniture deisgn for

Nathaneal Down

Logan grew up in a household where design was very important. His father was a chief furniture deisgn for
Testimonials
this is a subtitle
Lorem Ipsum is simply dummy text of the printing and typesetting industry. Lorem Ipsum has been the industry's standard dummy text ever since the 1500s, when an unknown printer took a galley of type and scrambled it to make a type specimen book.

John Harris
Lorem Ipsum is simply dummy text of the printing and typesetting industry. Lorem Ipsum has been the industry's standard dummy text ever since the 1500s, when an unknown printer took a galley of type and scrambled it to make a type specimen book.

Alex Joan
Lorem Ipsum is simply dummy text of the printing and typesetting industry. Lorem Ipsum has been the industry's standard dummy text ever since the 1500s, when an unknown printer took a galley of type and scrambled it to make a type specimen book.

Aleen Valzac
Our Clients
They are awesome people