Have you lost the keys to your car? Are you locked in your car? Maybe, your car remote needs a quick fix.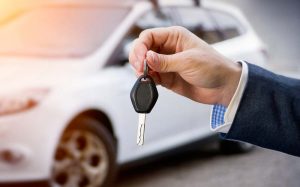 If all or any of these sound familiar, you can call WOW Locks. Our experienced and talented team will be available to help you right away.
We are a team of licensed lock technicians with many years of experience. Our comprehensive automotive locksmith services in Texas include everything, from car lockouts and broken keys to a problematic remote of your car.
For flat-rate pricing and satisfactory automotive locksmith services, reach out to us 24/7.
Our Flat-Priced Automotive Locksmith Services in Texas
At WOW Locks, we serve as your one-stop solution when it comes to automotive locksmiths in Texas. So, you confidently rely on us for the following services:
Car Key Replacement
The replacement of car keys may occur due to various different reasons. Maybe, the keys were lost, stolen by someone, or damaged beyond repair.
Fortunately, car keys can be replaced, and you can have peace of mind knowing that a brand new car key often lasts longer than a repaired one.
We provide car key replacement with the help of our experienced and qualified technicians. We visit you equipped with all the specialized equipment needed to get the job done right.
If you are locked out of your car because the car keys are lost, stolen, misplaced, or damaged, WOW Locks has the help to call for. Our emergency mobile auto locksmith can reach you anytime and anywhere.
Car Key Repair
Car keys are one of the most fragile components we carry along. These are vulnerable to several different causes of damage.
Over the past two decades, the car keys have gone through a significant transformation, starting from a simple mechanical key to today's sophisticated keyless system.
Auto theft is growing up to a great extent. So, luxury car manufacturers like Audi, Mercedes, Volvo, and BMW, have invested millions for ensuring the security of fob keys. These keys store information like the mileage and last time-driven, vehicle identification number, GPS data, and fuel level. So safeguarding them is crucial.
Some common issues with cars keys are:
Worn blade
Key snapped in a frozen lock
Damaged circuit board
Key fob dropped from a height
Key blade bent
Broken case
Broken button pad
Using our sophisticated equipment and up-to-date software, our well-trained professionals ensure car key repair with a minimum of inconvenience.
Spare Car Keys
Many people ask, "Is it worth having a set of spare car keys?" Just imagine what you would do should the main car keys get lost and you have an emergency? So, the answer is yes, and you should have space car keys.
At WOW Locks, we take pride in our proven track record to help customers with spare car key needs. Our skillful technicians can tackle any situation on their way.
We are laced with the latest technology and state-of-art tools to resolve your issues with automotive key problems.
Car Key Programming
When you insert a car key that features a unique ID code into the ignition barrel, it only starts the car if the code obtained by the key matches the car's ID code of the car.
The unique ID code is assigned at the time of manufacturing. No matching of ID codes between the vehicle and the key means the vehicle will not start. This is a great security feature you can give to your vehicle.
At WOW Locks, we can program duplicate car keys for any model and make. We provide emergency auto key service. In addition, we can also program or replace car keys you might have bought from somewhere else. Contact us for a flat-priced car key programming service in Texas.
Motorcycle Key Replacement
So, you have a scooter, a motorcycle, or a moped, and you need the services of, automotive key locksmith, in Texas?
We can provide all kinds of motorcycle locksmith services you may need. These include spare motorcycle keys, stolen or lost keys, ECU programming, key cutting, replacement or repair, etc.
Van Security and Safety
Van and commercial vehicle break-ins are common these days. At WOW Locks, we deal in a wide range of improved and innovative van safety and security services and products. Our services are specifically designed to prevent potential thieves. We also help minimize the potential risk of van break-ins as well as thefts.
If your van or any other commercial vehicle lacks enough locking mechanisms or extra security, this invites thieves. There are a lot of professionals that rely on their van.
So, investing in-vehicle security, improving locking mechanisms, and lacing your vehicle with further security devices is paramount. At WOW Lock, we are a team of experienced and skillful locksmith professionals providing tailored solutions for your needs and vehicle.
So, reach us today for a quick and no-obligation quotation.
Vehicle Tracking
At WOW Locks, we provide you with a reliable solution for live and precise GPS tracking of your personal and commercial vehicle. Many of our clients already use a GPS vehicle tracking device, which gives them peace of mind.
Contact WOW Locks for a real-time and low-cost GPS tracking system for all your personal or commercial needs.
For business clients, this service facilitates the quick calculation of mileage. In addition, it also benefits by advising clients of the whereabouts of sales/technical staff.
Contact us for Professional Locksmith in Texas.
WOW Locks Auto Locksmith specializes in all kinds of auto locksmith services with perfection and satisfaction. We have a proven mobile fleet team who is equipped with all essential sophisticated equipment, and we cover London and the surrounding counties.
Our technicians are highly trained to tackle any situations where car locksmith services are required for almost any make and models.
Are you looking to choose the best automotive locksmith in Texas? WOW Locks is a reputable and well-established company. Count on us for quality, convenient, hassle-free, and affordable services in your area.