Welcome to WOW Locks, the premier locksmith in El Paso, Texas. With a rich history spanning over 15 years, our highly skilled team has been diligently serving the diverse locksmith needs of both residential and commercial clients throughout the vibrant El Paso metropolitan area.
Visit our Google Business Page here.
We pride ourselves on delivering exceptional locksmith services, backed by our unwavering commitment to quality, reliability, and customer satisfaction. Whether it's securing your home with state-of-the-art locks or providing comprehensive security solutions for your business, you can trust WOW Locks to exceed your expectations and ensure the utmost peace of mind.
Dependable and Speedy Locksmith in El Paso
We understand the utmost importance of time when it comes to lock-related issues. That's why our dedicated team is available round-the-clock, 24/7, including weekends and holidays. Our highly skilled and proficient technicians are always prepared to promptly respond to your needs, delivering reliable and effective solutions.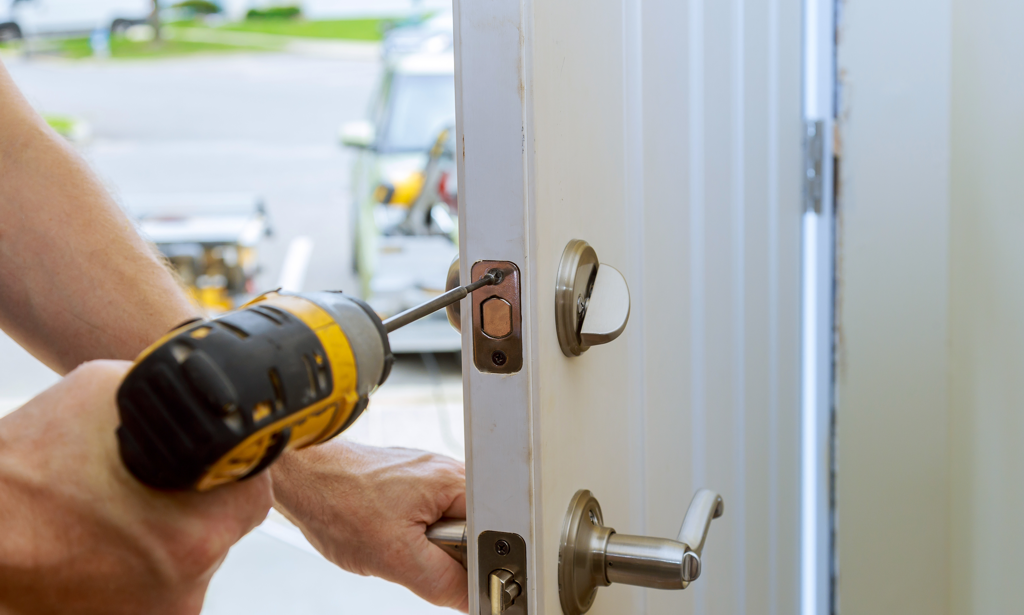 Whether it's an emergency situation or a routine lock service, you can count on us to provide exceptional assistance and ensure your peace of mind.
Automotive Locksmith Services
As leading experts in automotive locksmith services, we pride ourselves on offering a comprehensive range of cutting-edge solutions that cater to all your needs. Our wide array of services includes:
Car Fobs: Our skilled technicians specialize in providing top-quality car fobs that ensure seamless access to your vehicle. With our state-of-the-art technology, we guarantee reliable and efficient performance.
Laser Cut Car Keys: We understand the importance of precision when it comes to car keys. That's why we utilize advanced laser-cutting techniques to create perfectly crafted car keys that fit your vehicle's locks flawlessly.
Ignition Repair and Replacement: Dealing with an ignition issue can be frustrating and time-consuming. Our team of experts is well-equipped to handle any ignition repair or replacement with utmost efficiency, ensuring your vehicle's optimal performance.
With our unmatched expertise and advanced technology, you can trust us to address any automotive lock issue promptly and effectively. We prioritize your convenience and strive to save you both time and stress.
Commercial Locksmith Services
We are proud to offer a comprehensive range of top-notch commercial locksmith services, meticulously designed to elevate your business's security to the next level. Our extensive array of services includes:
Access Control Systems: Implement cutting-edge access control systems that provide enhanced security and restrict unauthorized access to your premises.
High-Security Lock Options: Choose from a wide selection of high-security lock options that provide superior resistance against tampering and unauthorized entry.
Master Key Systems: Simplify your key management with our master key systems, allowing you to efficiently control access to different areas within your business premises.
At our core, we understand that every business has unique security requirements. That's why our commercial locksmith services are fully customizable to meet the specific needs of your business, ensuring that you have complete peace of mind and convenience. Trust us to safeguard your business with our unrivaled expertise and unmatched dedication to security.
Residential Locksmith Services
At WOW Locks, we deeply understand and prioritize the importance of home security. With our unwavering commitment to your safety, we proudly offer a comprehensive range of exceptional residential locksmith services tailored to meet your specific needs.
Our dedicated team of experienced locksmiths utilizes state-of-the-art tools and cutting-edge techniques to ensure the utmost security and protection for your home.
Our wide array of services includes:
Installation and maintenance of high-quality deadbolt locks, providing an extra layer of defense against unauthorized access.
Expert installation of smart locks, harnessing the power of advanced technology to enhance convenience and control over your home's security.
Precise lock installation, repair, and rekeying, ensuring seamless functionality and bolstering the overall security of your property.
With our meticulous attention to detail and commitment to excellence, you can trust us to safeguard your home and provide you with the peace of mind you deserve. Experience the WOW difference in home security with our exceptional locksmith services.
Serving El Paso and Beyond
While we're renowned as a top-rated locksmith in El Paso, we also serve a wide range of areas, including Austin, Arlington, Dallas, Driftwood, Fort Worth, Georgetown, and Grapevine. We're excited to announce our upcoming expansion to Houston!
Affordable and High-Quality Services
At WOW Locks, we truly believe that everyone deserves access to top-notch locksmith services without breaking the bank. That's why we are committed to providing our valued clients with not only affordable prices but also unmatched quality.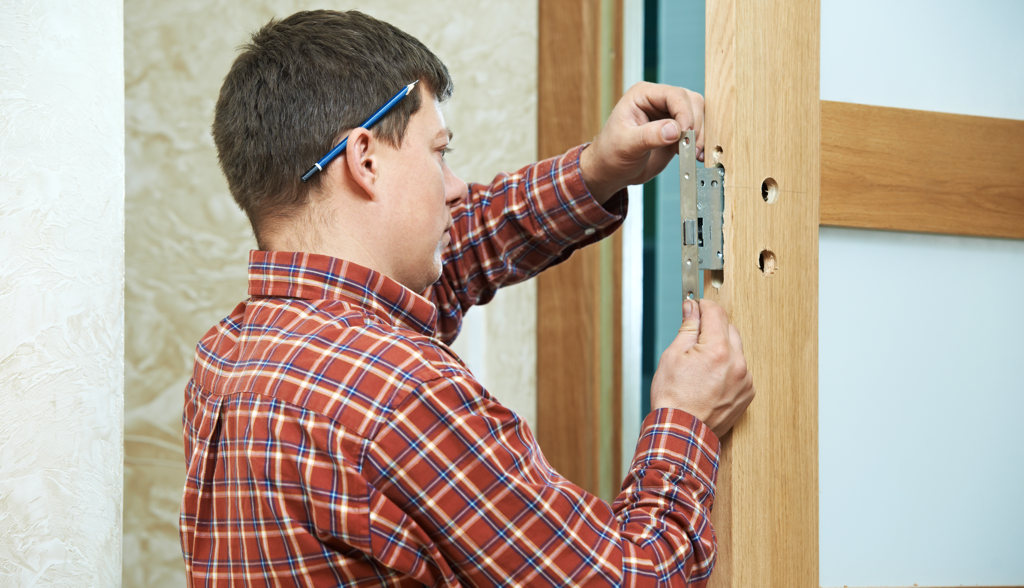 Our team of skilled professionals works diligently to ensure that every lock is handled with utmost care and precision. Whether it's a simple key replacement or a complex security system installation, we go above and beyond to deliver exceptional results that exceed expectations.
With our unique combination of affordability, expertise, and attention to detail, we have earned a reputation as the go-to locksmith service provider in the industry. Trust WOW Locks to fulfill all your locksmith needs and experience the difference we can make in safeguarding your property.
A Trusted Name in the Industry
With over 15 years of experience in the field, we've built a reputation for reliability and professionalism. But don't just take our word for it. Here's what some of our satisfied customers have to say:
"WOW Locks was quick to respond when I locked myself out of my car. The technician was professional and had me back on the road in no time." – Sarah, El Paso
"We've been using WOW Locks for our business for years. Their professionalism and prompt service are unmatched." – Mike, El Paso
Contact Us Today
Ready to experience the WOW factor? Contact us today for a free estimate or to schedule a service. Remember, we're always here for you, 24/7.
Whether you need an emergency locksmith, a residential locksmith, or a commercial locksmith, WOW Locks is your trusted locksmith in El Paso, Texas. Reach out to us via a call, email, or visit our office today. We look forward to serving you!
If you're looking for a locksmith in El Paso that offers speed, efficiency, and high-quality service, look no further than WOW Locks. Contact us today for all your locksmith needs. Your satisfaction is our top priority.
Frequently Asked Questions
To better serve our customers, we have compiled a list of frequently asked questions about our services. If you don't see your question here, don't hesitate to reach out to us.
1. Are you licensed and insured? Yes, WOW Locks is fully licensed and insured. We believe in providing professional and reliable services to our customers.
2. Do you provide emergency services? Yes, we provide 24/7 emergency services. We understand that lock-related issues can occur at any time, and we are always ready to assist.
3. What areas do you serve? We serve El Paso and the surrounding areas. We also serve Austin Metro Area and the Dallas/Fort Worth Area. We also plan to expand our services to Houston soon.
4. Do you have flat rate pricing? Yes, we offer competitive and transparent flat-rate pricing for all our services. We believe in providing quality services at affordable prices.
5. What payment methods do you accept? We accept cash, credit cards, and checks for our services. Contact us for more information on accepted payment methods.
6. Do you offer automotive lock services for all make and models? Yes, our expert team at WOW Locks has extensive training and experience in handling automotive lock issues for all car makes and models. We leverage the latest technology to ensure efficient and reliable service.
7. How long does it typically take for your locksmith to arrive? We strive to provide prompt service. However, response times can vary depending on traffic conditions and your exact location. We work hard to arrive as soon as possible.
8. Can you install high-security locks at my business? Absolutely! We specialize in commercial locksmith services and can install high-security lock systems to enhance your business's security. We also offer customized solutions to meet your specific needs.
9. What if I'm locked out of my house after regular business hours? At WOW Locks, we understand that emergencies can happen at any time. That's why we offer 24/7 emergency services. If you're locked out of your house, regardless of the hour, just give us a call, and we'll be there to assist you.
10. What sets WOW Locks apart from other locksmith services? At WOW Locks, we pride ourselves on providing affordable, high-quality services with a personal touch. Our team of experienced and dedicated professionals goes above and beyond to ensure customer satisfaction. We also offer competitive pricing and 24/7 availability for our customers' convenience.
At WOW Locks, we are committed to providing exceptional locksmith services and ensuring the safety and security of our customers' homes, businesses, and vehicles. Contact us today for all your locksmith needs, and experience the WOW difference!
So if you're in need of a reliable and professional locksmith in the El Paso area or beyond, choose WOW Locks for affordable prices, top-notch service, and peace of mind