Easy & affordable Car fobs programming services in Texas, Call Us for Assistance!
Lost your car keys or trying to program your car keys, but nothing's happening?
We've been there. And we know how much it sucks.
It's one of the most irritating things that can occur. And it's not just because you lost your keys. It's also because, once they're gone, you have to replace them and program them so they work with your car.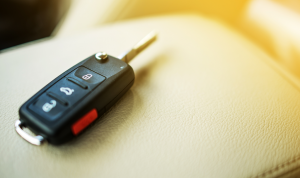 Luckily, if you have a spare key fob or remote, programming is usually pretty easy. But if you don't have a spare?
Programming your keys can be tricky—especially if you're not an automotive locksmith. And often, it can feel like the only way to make it happen is to shell out some serious cash for the latest and greatest equipment. Finding another way?
We feel you. Well, that's where WOW Locks come in.
WOW Locks for Reliable Key Fob Programming:
At WOW Locks, we want to program a key fob to feel less like a chore and more like one of those moments when you slide into your car, start the engine, and take off with a smile. That's why we decided to get into this business—to help people like you create their keys with ease and confidence.
We offer the equipment that makes it possible for anyone to program their keys at home—and we've got all the tools you need in one place. Our automotive locksmiths help you with the programming process of the key fob (because some cars don't let you do it yourself).
They'll use their state-of-the-art equipment to connect to your vehicle's diagnostics port (commonly found below your dashboard) and follow the manufacturer's guidelines to re-program a new key for your vehicle.
Even better? Our prices are great, so you don't have to break the bank just to get your hands on everything necessary for DIY programming.
Why do you need Professional Assitance?
When your car remote fails, you're usually stuck with one of two options: calling a non-professional to help or spending hours in the sun and heat trying to find a way into your car.
Sure, you could call an auto locksmith, but it's not like they'll be able to tell you how to fix it yourself—right? Well, if you simply need information regarding remote key programming for your car, you might want to consider calling a certified and licensed professional locksmith. Here's why:
Transparency – You can trust a locksmith to give you the answers you need without coercing or misinforming you into costly, unnecessary products and services. When they don't know the answer, they'll tell you and try to find someone who does. They don't have anything to hide.
Loyalty –  Locksmiths get their money from the work they do for their clients—not the products they sell them. They are just as interested as you are in making sure that your house is well-protected.
Time and money – Not only will be working with a locksmith save you time by giving you the knowledge needed to make informed decisions.
How hard is it to replace a car fob?
Whether you lost your car key fob or it has gotten broken, the process of replacing a car fob is not that difficult if you know where to go for getting the best replacement.
If you go around looking for shops that provide car key replacement services, they will give you a time frame of days or weeks with an outrageous cost! Most people don't have time for that.
At WOW Locks, we have expertise in providing the best car fob replacement services at affordable prices. Our automotive locksmiths are well trained and experienced in dealing with all types of car fobs, whether they are simple to push to start or smart keyless entry.
Primarily, the difficulty of car fob programming varies as per the car model. No matter if it is a foreign or domestic car, we can repair your key fob or replace batteries if this is the reason for failed key fobs. You can say it is as easy as dialing our number as we also offer emergency services to assist you 24/7.
Why go for WOW Locks?
At WOW Locks, we put your safety at the heart of what we do. Our years of experience dealing and practicing with locks have allowed us to become a leader in Austin and Dallas area when it comes to locksmith services – whether residential, commercial, or automotive.
Our trained experts are our state-of-the-art training facility and are equipped with the necessary gear and technology to provide exceptional services on-site at flat-rate pricing.
Our clients love us for –
24/7 certified services
Quick response time
Competitive pricing
Knowledgable, experienced, and skilled experts
Satisfaction guaranteed
State-of-the-art equipment
High-security solutions
Top-notch product brands
Our doors are always open:
It can be hard finding a great automotive locksmith that you can trust. WOW Locks is the recommended company by many residents in Austin and Dallas area you need in your contacts list.
At WOW Locks, you can localize your car fob replacement. You do not need to travel every few miles or wait in a long queue to avail of this service. This saves you money as well as time spent on replacing the key fob.
Furthermore, our automotive locksmiths are certified and have been trained to install your key fobs with professional efficiency. With us, we ensure that your car will be secured and ready for use again.  Whether it's a keyless blade or a fully remote, we have a wide selection of car remote replacements.
Indeed, we stand by all our work, so you can rest assured that you are getting the best service for a competitive price. We do the heavy lifting. Free you up to spend your time doing more important tasks!
One call does it all:
Simply give us a call at (844) 969-5625 for a quick response or Click Here to request a service online.