Stressed about damaged keys? Get top-rated and on-demand Lock Rekey Service in Texas today!
You've lost your keys, you're moving in with a roommate or maybe you just bought a new home. Your locks will have to be changed. Or when you walk into your office and find that someone has broken in, it's time to get serious with security.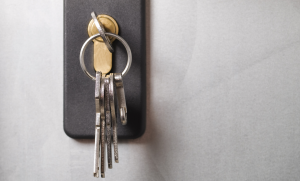 Are you worried about intruders and want to ensure that all locks in your home have been rekeyed so no one can get inside?
Fortunately for you, WOW Locks is here to help
Rest easy knowing that the moment you call our team for a rekey lock service , we will have you back to normal in no time. At WOW Locks, our experienced locksmiths have handled almost every type of lock replacement in the past, whether it be a rekey lock, auto lock repair, or residential locksmith services such as garage door replacement.
24/7 Security you can count on:
Hours might seem long when you're losing sleep at night over an issue that could be remedied by our services, but rest assured that we're available 24/7 with our mobile units to serve your needs better.
WOW Locks, is a one-stop solution for getting you back in. We know the importance of safety and security in your home or business and we don't take it lightly. We understand that home and office security is of utmost importance to you.
This is why we make sure our staff is well-trained, licensed, and insured enough to offer you the best solution for all your locksmith requirements. These are done on a flat-rate pricing structure without any hidden cost.
Why do you need to rekey locks?
The primary reason why you may need to rekey locks is that you might have misplaced or lost your keys. This is not only inconvenient but also extremely unsecured.
Rekey locks are also a very popular option when you have a house, apartment, or business office. For this service to be possible, you need to have a lock that needs little maintenance and has to be installed by professionals.
When you lose your keys, you have to pay for the re-keying of your home locks because the leverage you lose is dangerous for anyone who may have access to your house. This can save you from potential intrusions and save you from hefty repair bills.
Moreover, lock rekeying is a cost-effective solution for updating the security on doors in your home that already have good quality hardware. It's quick and easy for a locksmith to rekey the locks so that you can use new keys conveniently.
If you are building your property and you want to avoid losing your keys, rekeying is the way to go!
When to go for lock rekeying?
People often ask us when to rekey a lock. There's no secret answer to this question but it depends on what do you want.
There are many reasons why you might want to consider locks rekeying in your property. Here we discuss common situations when getting new keys for a lock can be the best and most economical option:
When Moving Into A New House
After an employee has left the company and had keys to the building divorce situations
Unwanted guests have been at your home and you want to ensure they don't come back.
Previous key holder becomes untrustworthy
Keys are misplaced or lost to thieves
And many more!
Therefore, it is always advisable to have your existing locks checked by a locksmith to determine if they are still working properly.
Various kinds of weather and daily use can cause damage to the locking mechanisms on both external and internal doors, and you may not notice until suddenly you have trouble getting into your house or getting out of your car!
Our locksmith can assess your lock system for any problems and take corrective action before it has a failure.
Why go for WOW Locks?
At WOW Locks, we put your safety at the heart of what we do. Our years of experience dealing and practicing with locks have allowed us to become a leader in Austin and Dallas area when it comes to locksmith services – whether residential, commercial, or automotive.
Our trained experts are our state-of-the-art training facility and are equipped with the necessary gear and technology to provide exceptional services on-site at flat-rate pricing. As they are mobile and situated strategically across town, they can reach you within no time.
Our clients love us for –
24/7 certified services
Quick response time
Competitive pricing
Knowledgable, experienced, and skilled experts
Satisfaction guaranteed
State-of-the-art equipment
High-security solutions
Top-notch product brands
Here, we are trusted by individuals and business owners to supply, install, replace and repair locks, windows, doors, and other security systems. We have been replacing, installing, or maintaining all kinds of locks for many years with the required expertise.
Our doors are always open:
It can be hard finding a great locksmith service that you can trust. WOW Locks is the recommended company by many local businesses and the only locksmith you need in your contacts list. Our 24/7 emergency locksmith services will help you to protect what you value most.
If you're looking to rekey locks, look no further! Once called, our team of experts will arrive at your location in the shortest time possible and make sure you are comfortable with us doing the work. There's no need to replace the old lock when we can simply rekey locks.
The most rewarding part of our job is getting to be there for our customers when they need us.  If you're ever locked out or have any other security concerns, contact us immediately, 24/7. We will reach you as fast as possible without fail with the best security solutions in no time.
One call does it all:
Simply give us a call at (844) 969-5625 for a quick response or Click Here to request a service online.