Looking for a lock replacement in Texas? Count on and get your lock changed in no time!
Do you know? Lock failure can result in lockouts, lock-ins, and anxiety as well. Due to this, the security of your home, automobile, or office is left unprotected.
We're sure you don't want your loved ones to be at risk. That's why you need the help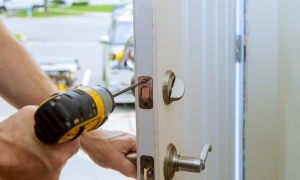 of an experienced and reliable locksmith in changing locks. If you have ever had a lock fail on you, then you know what a terrifying experience it can be.
To protect ourselves from the uncertainty of life, we often latch into the habit of over-safety. We put on a chain before leaving, carry the mace at night, and keep our doors locked when they're going to be left alone.
That last bit is where a lock's purpose comes in. A lock keeps unwanted people out of your home or car when you aren't there. But, if your lock fails, and an intruder busts through your front door or breaks into your vehicle — that imperfection becomes more than just annoying — it is potentially dangerous and costly.
So it's important to NEVER stop replacing the locks on your doors and windows when they need it. Your safety is in your hands.
If you found yourself locked out of your home, business, or car and desperate for a solution? WOW Locks can help!
Lock change solution in your local area:
For every situation, it's WOW Locks. We'll have your back
Whether your lock stops working, your keys are gone and you have to get your bag, you need to take a breath because everything is going to be ok. At WOW Locks, we offer comprehensive services for changing the locks and making them more secure than before.
We know that you can't afford to wait even a minute when you are locked out of your home or car. Here, we have years of locksmith service experience in the field of changing locks in the Austin and Dallas areas where we are trusted by most homeowners and businessmen.
Our expert technicians are known for their courteous, kind, and considerate customer service providing 24/7 assistance in case of emergencies. They value customer loyalty and always honor every request of our customers.
We offer a complete lock change solution that includes locker repair, installation, maintenance, and replacement. Get in touch today to save yourself from stress, anxiety, and surprises!
Why should you change your door lock?
As you know changing locks is not an easy task. It is a complex process as there are many different types of locking mechanisms, cylindrical doors, deadbolts, door handles, and much more. You should consider replacing your locks if:
You shifted to a new residential apartment
You want to keep your family safe with new locks
You have lost your keys and don't want anyone to break into your house using the old ones
Someone has tried to break into your house
You might have experienced a breakup or divorce
You have limited mobility or disability issues
You have Inferior or low-quality locks that are easy to break by burglars
You want an exciting addition to your home
And many more!
Whatever the reason- it's painful and inconvenient! Therefore, we are trained in changing locks for all types of keyed and keyless systems including automatic locks, deadbolts, doorknobs, and sliding glass doors locks. You can also check our wide range of other residential services that include:
✓ Repairing and maintenance
✓ Installation of new locks
✓ Replacement of old locks with new ones
✓ Reprogramming keyless entry systems
✓ And more!
Hence, we want you to rest assured that our team has your family's security as a top priority.
Why go for WOW Locks?
At WOW Locks, we put your safety at the heart of what we do. Our years of experience dealing and practicing with locks have allowed us to become a leader in Austin and Dallas area when it comes to locksmith services – whether residential, commercial, or automotive.
Our trained experts are our state-of-the-art training facility and are equipped with the necessary gear and technology to provide exceptional services on-site at flat-rate pricing. As they are mobile and situated strategically across town, they can reach you within no time.
Our clients love us for –
24/7 certified services
Quick response time
Competitive pricing
Knowledgable, experienced, and skilled experts
Satisfaction guaranteed
State-of-the-art equipment
High-security solutions
Top-notch product brands
Here, we are trusted by individuals and homeowners to change or replace locks and other security systems. We have been replacing, installing, or maintaining all kinds of locks for many years with the required expertise.
Cannot open the door? Our doors are always open:
It can be hard finding a great locksmith service that you can trust. WOW Locks is the recommended company by many local businesses and the only locksmith you need in your contacts list. Our 24/7 emergency locksmith services will help you to protect what you value most.
Whether your lock has become old or obsolete or damaged by an attempted break-in or it has seen too much wear over time, WOW Locksmith & Doors can provide you with exceptional lock change services.
Additionally, we prioritize urgent repairs and will do everything we can to ensure that your family, colleagues and your belongings remain safe no matter the time of day.
The most rewarding part of our job is getting to be there for our customers when they need us. If your lock gets damaged or broken, contact us immediately, 24/7. We can be your one-stop-shop for all of your keys, locks, and locksmith needs, our experts will reach you as fast as possible for changing locks of your door in no time.
One call does it all:
Simply give us a call at (844) 969-5625 for a quick response or Click Here to request a service online.