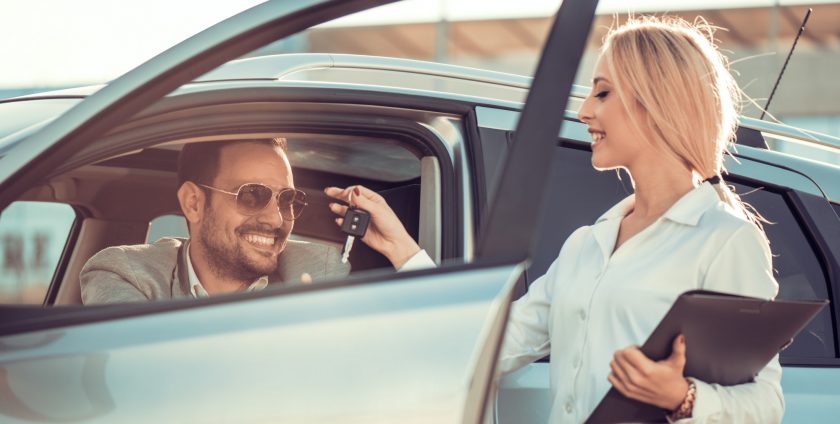 The great city of Dallas is home to more than 2 million registered automobiles. If you're a vehicle owner in Dallas, hiring a locksmith is something you'll likely need to do at some point. 
When you have been locked out of a car, you need the help of professionals that are prompt, professional, and cost-effective. Knowing how much they charge is an ever-important first step to follow.
Here's what you need to know about getting a car lockout service in Dallas.
The Typical Cost of Car Lockout Service in Dallas
Before anything, make sure that you're familiar with the typical car lockout service cost in Dallas. Since it's a major metro city, you might expect to pay more than you'd pay for lockout services in smaller towns and cities.
In Dallas, a vehicle lockout will cost you an $89 flat fee to start. There are plenty of factors that can drive the price up, but knowing the minimum flat fee will help you push toward an accurate estimate and the best service that you can find. 
Factors That Affect What You Pay for Car Lockout Service in Dallas
Some factors that will affect how much you end up paying out of pocket for your locksmith services in Dallas. Knowing some key details will help you find automotive locksmith services that will get the job done for you. 
Consider these points as you look into price estimates the next time you're locked out:
The Distance the Locksmith Travels
Distance is a huge deciding factor in how much you pay for locksmith services. The city of Dallas spans nearly 386 square miles, and Fort Worth spans 356 square miles. 
Double that with the growing traffic in Dallas, and it's easy to see how these factors can cause fees and surcharges. Ask your locksmith about any additional charges they levy for travel time, mileage, fuel, and other circumstances. Your locksmith may also only provide locksmith services to certain zip codes within the city.
Learn upfront how these charges are handled, and it'll give you more autonomy over how much you pay. Consider the location and service radius of the locksmith company you're thinking of hiring and factor this into your potential price quote.
The Difficulty of the Work
As with any type of contractor work, you will be charged based on the level of difficulty of the job. The locksmith company will ask several questions during the quote process so that have a clear outlook on your lockout and what it requires.
Their dispatchers will ask you your location or the nearest intersection or landmark. They will gauge how easy or difficult it is to get to you based on the terrain. You may pay more when you're on hilly terrain or other areas that aren't easily reached.
Once your locksmith sees what tools and techniques are needed to regain entry to your vehicle, they'll be able to offer a more accurate quote. The locksmith will consider whether your vehicle uses key fobs or traditional keys. For difficult jobs, they may need to replace your entire car locks. 
They will assess what tools and equipment are needed, along with an estimate of how much time the project will take.
The Time and Weather
Few things make your lockout project more difficult than low visibility and inclement weather. If you're locked out of your automobile when it's late at night or the wee hours of the following morning, locksmiths will likely charge you more. If you need locksmith services during weekday business hours, your prices will be the lowest.
Consider whether it's a holiday or a weekend because this can also spike your prices.
Locksmiths need space, solid ground, and a dry environment to easily do their work. When the weather conditions are poor they might charge extra for their services. When it's raining, windy, or summer temperatures are scorching, locksmiths may charge more for their service.
The Demand of the Locksmith
Expect your locksmith cost to also go up when demand is high. If you're locked out of your vehicle during peak season, such as summer travel or when big events are in town, expect locksmiths to be busier and more in demand.
You may be charged extra for peak time to get an Austin locksmith to come out to you.
Discretion of the Locksmith
Keep in mind also that locksmith companies raise and lower their prices based on their discretion. Speak to the locksmith personally to see how much they charge and how it compares to their competition.
Some locksmith companies charge higher rates due to their reputation and prestige. Others have a business model that focuses on keeping their prices affordable. Find out what kind of locksmith you're dealing with so that you aren't caught off guard by the prices.
Your Vehicle's Year, Make, and Model
Much of your quote will also depend on the vehicle that you're getting service for. The locksmiths will ask for the year, make, and model of the automobile and consult their service manual to find out what kind of work is involved.
Certain vehicles have quirks or were made in a way that makes locksmith service more complex. Ask how your vehicle type affects the price quote so that you can plan accordingly.
Look for the Ideal Locksmith
When you're locked out of your car, you need the assistance of the best professionals available. Price aside, make sure that you're prioritizing craftsmanship, promptness, customer service, and other attributes. 
Finding the cheapest price isn't worth it if you're working with unreliable locksmiths. There are a few steps you can take to improve your chances of finding the ideal locksmith.
Ask Your Friends and Family
Some of the best locksmiths leads you'll get will come from people you already know. Touch base with friends, family members, co-workers, and other associates to find out which locksmith companies they have hired in the past. 
Ask them how smooth the process of hiring a locksmith was, from calling and getting a quote to getting back in their vehicle and getting a receipt for payment. Going with your network first will help you find the right locksmith more easily.
Find Out About Their Certifications
Research the auto locksmith's background. Many locksmiths are certified by or belong to organizations like the Associated Locksmiths of America (ALOA), the Texas Locksmiths Association (TLA), and others.
You might also want to find out if the locksmith works with American Automobile Association (AAA). The Better Business Bureau (BBB) is another great place to look when you're trying to find leads on a Dallas locksmith. This organization gives grades that help consumers with their decisions.
Take a few minutes to look into their certifications so that you feel confident in the pros that you choose.
Find Out Their Estimated Time of Arrival (ETA)
Safety is paramount when you're dealing with an automotive lockout. You might be locked out of your vehicle in a dangerous area, an area with heavy vehicle traffic, or during inclement weather or unsafe conditions.
Because of this, you need the quickest locksmith you can find, along with an accurate estimated time of arrival (ETA). Let your locksmith dispatcher know exactly where you and your vehicle are located, and find a safe location to wait in the meantime.
Avoid overusing your phone as you wait so that you don't run the risk of a dead battery while your driver needs to get in touch with you.
Get Your Price Quotes Upfront and Compare
Before hiring a locksmith, gather as many detailed estimates as you can. Even if you're locked out and not near a computer, the locksmith can send a PDF or other file for a quote that you can access from your smartphone.
Look through the quote to examine the itemized charges. This will let you have an accurate estimate of what you'll pay, along with a maximum of how much you may pay depending on additional charges.
Ask the locksmith company about methods of payment and how much you'll need to pay in advance. Some locksmiths will charge you a deposit that you can pay on their site, an app, by phone, or through other methods. Take care of any preliminary expenses and find out how long you have to pay the rest of your balance.
Some companies will charge the rest of your balance at the time of service, while others will bill you and let you pay the remainder later.
Consider Your Insurance or Roadside Assistance Plan
Many drivers get in touch with their insurance companies first before searching for a locksmith. Insurance and third-party companies offer roadside assistance plans that include locksmith services. Paying for this plan in advance means that you'll pay nothing out of pocket if you use them for locksmith services. 
These plans typically have a maximum number of times that you can get free locksmith service. Check your plan to know these limits, and how much you'll have to pay out of pocket if you're over the limit. Roadside assistance plans also include other services that might help you, such as battery jumps and vehicle tows.
Learn what you'll pay with your roadside assistance plan and compare it to the quotes that you get after reaching out to locksmiths directly.
Check for Their License and Insurance
Always ask to see the locksmith company's business license before allowing them to do work for you. They might send a digital copy along with the quote, present a copy of their license upon arrival or both. 
Only do business with locksmiths that furnish copies of their license, since it lets you know they're professional and legal. Research their license number in Texas' business database to verify their information.
Checking on the company's license can also keep you safe so that you don't accidentally do business with scammers.
Credible companies are also obligated to maintain insurance on their work. Their liability insurance ensures that you are compensated if any damage is done to your vehicle during service. Ask the locksmith to also show copies of their insurance plan before allowing them to provide service.
Show Your Proof of Ownership
When you get automotive lockout service, you'll also be required to show proof of vehicle ownership or access. Be ready to present a copy of your driver's license, vehicle registration, and other documents that confirm your identity and right to use the vehicle.
Your locksmith company will let you know what forms of documentation you will need to provide, and many will let you send copies in advance.
If you have access to the documents, send a copy to the locksmith dispatch with your smartphone. This expedites the work and lets your locksmith get in and get out once they reach you.
Get Back Into Your Locked Out Car
Car lockout service in Dallas is something that people deal with in this metro area every single day. Getting back into your automobile after a lockout can help you avoid a potential crisis. It takes the help of a locksmith in Dallas that is credible and professional.
We have exactly what you're looking for.
Now you know more about pricing and information, allow WOW Locks LLC to do the rest for you. We've been in business for several years serving Austin and other parts of Texas. We'd be happy to assist you further.
To learn more about us, what we do, and how we can help you out, contact us online or by calling (844)WOW-LOCK.