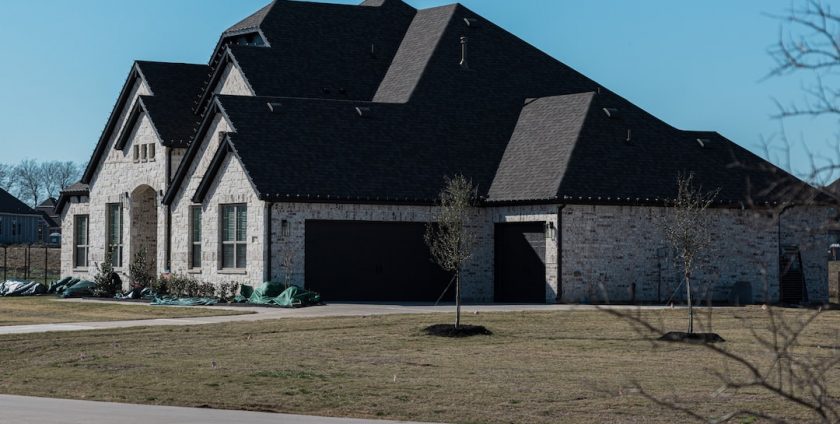 When you're locked out of your house, it can be a distressing time that requires your undivided attention. Most importantly, the situation requires the help of a professional locksmith.
Since the locksmith business is worth $3 billion today, there's no reason that you can't get help whenever you find yourself locked out. 
The tips below are helpful when you're looking for a home lockout service in Dallas.
How Much Is Home Lockout Service in Dallas?
The price of your locksmith service is an issue you need clarity on as early as possible. It lets you know how much you can expect to pay, so you know how much this inconvenience costs you.
Stay up-to-date with national averages for locksmith services so that you understand the price range. From there, compare it to the current going rate for home lockout services.
In Dallas, expect to pay about $109, plus tax, for residential lockout services. Dallas is the 9th most populous city in the United States, while Fort Worth ranks 13th. Since the Dallas-Fort Worth area is the fourth fastest-growing area in the country, you can also expect the price of a locksmith to be on par with other major cities. 
The geographical location is one of the biggest factors that affect the price you'll pay for lockout services. Knowing this will prepare you to make the correct hire.
How Can You Get the Best Locksmith Price?
When you're looking for the best home lockout service, you need to explore price ranges. Leave no stone unturned when seeking the best prices. 
There are some steps to consider when you're interested in finding the most affordable price, for the most attentive, skilled, professional service.
Shop Around for Different Locksmith Services
When you need Dallas locksmith service, you must explore your options to the fullest. Start by researching a few different locksmiths in both Dallas and Fort Worth and ask for price quotes. 
Getting the price quote upfront will help you set aside however much money you need for professional service. A quote is quick and easy and should be handled as soon as you realize that you're locked out. Dallas locksmiths can offer price quotes by phone, text, app, and website.
Once they know your address, the type of lock, and the number of doors you need access to, the locksmith will give you a price and estimated time of arrival if you decide to move forward with the service. Before giving them the green light, compare the prices and services of at least three different locksmiths to get a clear picture.
Expect Steeper Prices After Hours
The price that you'll pay for lockout services can significantly increase depending on the day and time of day. You'll pay the most normal prices when the lockout occurs during weekdays and business hours. Many locksmith companies keep late hours because they know that these incidents can and will happen at any time.
Expect to pay more for service on Federal holidays or holiday weekends. Note the time and day that you're seeking lockout services and consider this as you shop for quotes. Locksmiths will typically include a line item for after-hours or emergency charges. 
Collect Some Written Price Quotes
Before hiring a locksmith, make sure that you explore different price quotes. Get your price quotes in writing whenever you can. Having a written quote makes it easier to price compare between locksmiths. 
Many will match or beat the prices of their competition to win customers by offering a better deal. A locksmith can shoot you a quote by text or e-mail so that you can read it on your phone while you're locked out. Figure out if you want to accept the price and don't hesitate to ask them about price-matching policies.
Consider How Many Locks Need Service
When you get lockout service, the locksmith might need to change the entire lock. If this is the case with your project, it will be included in your price quote.
Let the locksmith know how many doors you need access to, which decides the number of locks you need to be replaced. Your locksmith will also have an array of options that you can choose between.
There are a few different types of locks that you can shop for, including:
Thumbturn locks
Smart locks
Double-cylinder deadbolts
Mortise locks
Single-cylinder deadbolt locks
Cam locks
Lever handle locks
Knob locks
Euro profile cylinder locks
You might find this lockout a useful opportunity to upgrade to newer and safer locks. This modernizes your home and can protect you from break-ins.
Know Whether They Charge Additional Fees
The benefit of getting upfront quotes is that you will know exactly how much they charge in fees. Seeing the line items explains how much you'll pay out of pocket, and you can decide whether the fees are reasonable.
Some additional fees you might encounter include:
Travel fees
Fees for mileage
Additional charges for labor or difficulty
The cost of replacement parts
Residential service fees
Ask about the fees upfront whenever you're given a lump sum quote.
How Can You Search for the Ideal Locksmith?
Think quality when you're searching for the best locksmith. This lets you know that you're getting a return on investment (ROI) for however much the cost of their services.
The locksmith must be trustworthy, prompt, and knowledgeable about the work they handle. Here are some of the points you need to consider:
Choose Someone Local and Credible
Leave no stone unturned when finding a Dallas lock and key professional that can assist you. Choosing a professional with a strong community reputation will help guarantee that your work is handled correctly.
Look for professional locksmiths that are recognized by the Texas Locksmiths Association (TLA), International Association of Investigative Locksmiths (ALOA), and the Society of Professional Locksmiths.
Learn how long the locksmiths have been in business in general, and how long they have served Dallas and the local area.
Seek Some Referrals and Reputation
Figure out what kinds of referrals and reputations the locksmith companies have. The locksmith company should be able to offer at least two to three referrals of customers that can speak highly of their service.
You can also reach out to people that you know in your personal and business life to see which locksmiths they prefer. Highly sought-after companies have solid reputations for their skill, craftsmanship, and the way that they do business.
Find some reviews from the locksmith company to see what kind of scores and grades they're receiving, and what qualitative comments they left. Choose a company with a stellar reputation so that you don't question the results that you get.
Ask if They Have a Specialty
You will find that professional locksmiths typically have a specialty or area of focus. Some locksmiths specialize in residential or commercial lockouts, while others handle automotive calls.
Hiring a pro that fits the specialty that you need will help guarantee that you get the service that you need. They will understand how to address your project and will show up with the tools and experience needed to get the job done.
How Can You Handle the Hire?
Once you know how to find the best professional locksmith, you're equipped to move forward with the project. Checking all of the right boxes during the hiring process will help you get a locksmith out to your Dallas home ASAP, complete the work, and allow you to get back inside no worse for the wear.
Here are some of the main points to consider when you're making a locksmith hire:
Examine Their License and Insurance
When you speak to your locksmith, ask for all of the necessary professional documentation. Start by making sure the contractor is licensed and insured. Any professional locksmith that you hire needs to have a valid license that is registered with the state of Texas and the city of Dallas.
The locksmith can furnish digital copies of their license for you to verify before you allow them to move forward with the work.
Professional locksmiths need to also have professional business insurance that protects their projects. These are liability insurance plans that let you know you're covered in case any damage is done to your property. Ask about their liability insurance policy and get copies, along with the license.
Check With Your Homeowner's Insurance
Before calling up a locksmith, reach out to your homeowner's insurance policy to see if it covers your locksmith work. There are plenty of plans that will fully or partially cover your lockout service. You might also be covered for a few lockouts per year or month.
When you speak to the homeowner's insurance provider, they will let you know whether the service is covered, and they can also refer you to a quality locksmith in your area. Insurance providers often have relationships with locksmiths that they work with within their network.
Keep your homeowner's insurance up-to-date so that you can take care of these projects as needed.
Protect the New Parts
A professional locksmith will also provide protection for any new parts that come with the lockout call. Whenever you need new locks, knobs, cylinders, or other parts, the locksmith can provide an insurance policy that will cover you.
Ask them about the insurance policy amount and in what ways the parts will be covered. You might choose to add a warranty to the locks or other parts as well. This added measure of protection will keep the equipment at its best and cover you in the event of any damage or emergencies.
Locksmiths might also add some other subscriptions and services to the warranty, such as automotive lockouts, rekeying services, alarm systems, and others. Having this warranty can give you the benefit of new locksmith hardware whenever you need it.
Act Quickly and Discreetly
Safety needs to be a top priority when you're looking to hire a locksmith. Work quickly to hire a pro locksmith so that they can get you out of harm's way and avoid any further emergency issues.
In the meantime, take care of yourself depending on the elements and your needs. If it's a hot summer day, you might choose to seek some shade and hydrate. Find out the estimated time of arrival (ETA) of the locksmith so you know how long you'll have to wait, and whether you should enjoy a snack or a meal in the meantime.
Let your locksmith know where you'll be when they arrive, prepared to furnish your proof and documentation that this is your home. The locksmith might need to see the property deed or other document that shows you as an owner or authorized resident.
Have Safeguards to Prevent Lockouts
The main thing to remember about hiring a locksmith is that you need to learn and adapt. Ask them about any devices they can sell you that will let you safely stash a spare key. For instance, locksmiths make lock boxes that you can hide in a plant, under a lawn decoration, or elsewhere.
The locksmith might also offer a plan that lets you pre-pay for their service. This makes it even easier to tackle your lockout project the next time around.
Hire Home Lockout Service in Dallas
These tips will help you when you're looking for a home lockout service in Dallas. There are lots of locksmith options that you can seek, so do your best to hire a quality pro that can assist you.
WOW Locks LLC will provide you with the help and service that you're looking for. If you're ready to request service from our quality locksmiths, use our contact form or give us a call at (844)WOW-LOCK.