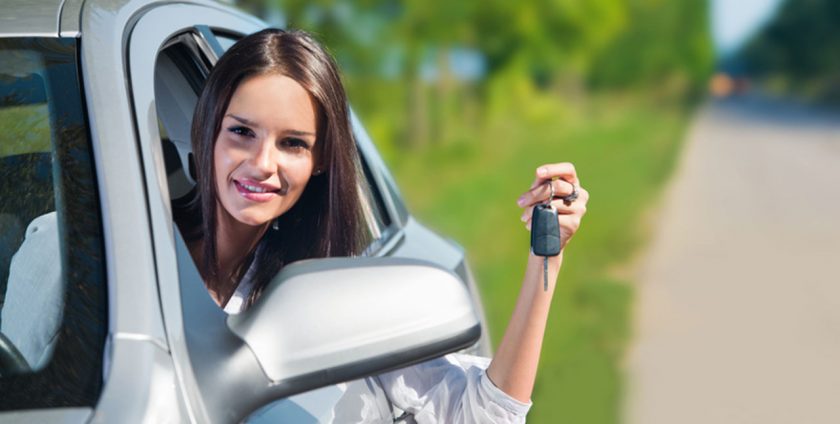 Did you get locked out of your business? Is it costing you money every minute that no one is able to get inside? Austin has a number of fantastic commercial lockout services available, but there may be none better than Wow Locks!
We've been offering locksmith services in Austin for over a decade and have thousands of satisfied customers.
Wow Locks is known for being the fastest commercial lockout service in Austin. Our team of highly trained, licensed locksmiths can be at your business as quickly as 10 minutes, no matter where it's located in the area.
In many cases, we will beat other services to your front door–saving you money and time!
In addition to being available at a moment's notice, we have the expertise to quickly get your business open again. Whether it's an outside door or keyless entry system that is in need of repair, Wow Locks is here for the rescue.
No one wants to be stuck in a situation where they are unable to access their place of business, but you'll get no better help than Wow Locks!
Commercial lockout services can be an expensive experience. You could pay a great deal and not even know if the locksmith is actually going to be able to open your door.
Or they might make unnecessary changes in order to increase their price, something that is completely unnecessary with the help of Wow Locks.
FAQs about The Fastest Commercial Lockout Service Available in the Austin, Texas Area
How can I prevent getting locked out?
Our first suggestion is to make sure your employees are trained on how to handle a lockout situation and that they know where important keys are located should there be a sudden need for an emergency lockout service.
It's also a good idea to take inventory of all exterior locks, making sure that everything is in working condition and that you have no mismatched parts or broken locks.
Another great way to prevent lockouts at your place of business is with the use of keyless entry systems, such as those offered by Wow Locks. These can eliminate many lockout possibilities, such as losing keys or unknowingly locking yourself out.
If you feel like having an old-school mechanical system would be beneficial, then we suggest the use of magnetic locks.
These are particularly helpful in emergency lockout situations since they can be easily accessed with magnets and aren't subject to power outages or malfunctions.
What is the cost of commercial lockout services?
There really isn't a set price for this type of service because it varies depending on the business where you need assistance and how quickly you want it resolved.
One thing that does stay constant is that there will be no extras added to your bill just because it's an emergency.
If you're interested in learning more about our rates for this service, please contact us!
Does Wow Locks offer 24/7 commercial lockout services?
Yes! We provide fast and dependable commercial lockout services seven days a week, twenty-four hours a day.
What if I'm locked out of my home? Can My Locksmith come and get me into my house?
Our technicians are able to handle all types of lockout situations for homes and residences as well! We don't just do business with local businesses so we can give you our expertise in this area.
Whatever type of lock is on your door and whatever type of emergency you may have, we've probably seen it before and can help. Give us a call today!
How much does it cost for locksmith services?
The price of locksmith services varies according to the nature of the job. For instance, if you need a lock on your door repaired or replaced, that would cost more than having another lock installed on the same door.
Do locksmiths charge extra for after-hours service?
Most companies do not charge extra for 24/7 emergency locksmith services, but if you need a regular visit be sure to ask whether there are any additional charges.
Most of the time, the price is set even before arriving at your location so it's unlikely that anything will change once they get there.
If you feel like the quote was too high or just want to ensure that everything is correct, discuss it with them first before doing anything else! It's not uncommon for quotes to be haggled down a bit of an unusual circumstance to occur that deserves some sort of discount. Remember, locksmiths always have the authority to reduce their prices.
What else would you like our audience to know about commercial lockout services in Austin?
We want to make sure that our customers are educated on the three things they need to know before calling locksmiths.
Those would be what type of lock is on your door, how long do you think it will take this company to get there, and how much are they charging for their services.
What are lockout services?
When you lose your keys and need to get inside a building or car, lockout services are provided by locksmiths.
Locksmiths use their skills and knowledge of different types of locks to help open doors that have been locked with either the key being lost or no longer working properly.
It's also possible for them to install new locks or remove broken ones if needed, including padlocks.
Other services may be offered in addition to lockouts, such as the installation of new security systems, window safety bars, mailbox combinations, etc.
You will want to make sure that your security needs are fully met when possible!
Can I hire a mobile locksmith? If so what do they charge?
Yes! If you're looking for a locksmith who can come to your location, whether it's an office or home, there are mobile locksmiths available for this purpose.
Mobile locksmiths provide lockout services on-site at your location which can be extremely beneficial if you locked yourself out of the house and don't have extra keys inside.
If you had another company do this, they would need to get in their vehicle, drive to your address, then go about unlocking the door.
This takes more time for them and they will most likely charge more because of it!
What happens if I am locked out?
It's usually best that you call a professional locksmith when dealing with any sort of lockout situation where you need the door opened quickly.
This will ensure that no damage is done to your property and that someone can get inside as soon as possible without hurting themselves.
In most cases, a representative from a locksmith company will arrive within thirty minutes or less of being called!
If it's after-hours this may take a little longer so be sure you have an idea of what time they close before calling them.
Do not attempt to force open the door on your own because this could result in serious injury. In some extreme cases, the door may even become damaged which makes it extremely difficult for a professional to then unlock it with ease!
It's always best to use caution when dealing with lockouts because there are many steps that go into opening a door, including removing and re-hanging different locks.
Have you ever faced difficulties due to lockout services?
We haven't!
One thing we want to make sure of is that we give everyone the time they need to get their doors unlocked.
There's no reason for people to wait around forever when it would be much faster for us to get there and help them out!
This also ensures that no damage is done to any property involved, which can often occur when someone tries forcing open a locked door on their own!
How long does a lockout last before? our property is in jeopardy?
Anywhere from ten minutes to a few hours.
For the most part, the timeframe depends on what kind of lock you have on your door and if it's an easy one for us to pick or not!
It could be possible that if your lockout only lasts thirty minutes or less it might not even be worth hiring someone to come out there because it wouldn't take long at all to get inside.
This is why we are always available 24/7 so people can call us when they need our services without having too much trouble getting their doors unlocked!
We do recommend finding a company that offers fast response times and prices affordable enough for everyone, which we offer here at WOW Locks!
What are the common lockout services you provide?
There are many different kinds of locks that can keep doors shut tightly!
Anything from simple knob set locks to high-security mortise cylinder locks.
We have over twenty years of experience in this field which means we know all kinds of tricks to get inside when needed, quickly and safely using only the best tools for the job.
Our company is dedicated to giving everyone an extremely low price without sacrificing any quality. We make sure that our employees are honest, trustworthy people who will always do what it takes in order to open your door in a timely manner without charging too much for it.
You won't find anyone else in town doing this at lower rates than what we offer!
What is your services?
We provide a lockout service that is extremely affordable and fast!
This company will always arrive at your location within thirty minutes or less of calling them, no matter what time it may be.
Not only do we have professional locksmiths on staff but we also offer high-quality tools for opening doors in a safe manner so the door doesn't get damaged.
It's important to us that our clients are always satisfied with our work and never have any complaints about the quality of our services.
In some cases, it can take longer than expected if you need extra parts to fix your lock before the job is finished
however this isn't common.
Do you open broken key inside the lock?
If it's an easy one, we can sometimes open the door without any problems.
However, if your lock is extremely complex or won't budge for some reason give us a call right away so we can figure out what needs to be done next!
We will always try our best not to damage the door but there are times when it might become necessary after all else fails.
At that point, it would be better for someone with more experience to come to take care of the situation rather than an amateur who isn't aware of how this job should be performed safely.
It's far better to wait around for another twenty minutes than having to pay more money on top of the original bill because something got damaged during the lockout!
We guarantee that every job with our locksmiths is done in a timely fashion without any hassle.
Any safety concerns when performing the lockout?
Not at all! We are professionals who are experienced in dealing with all kinds of locks and doors under many different circumstances.
You don't need to worry about anything getting damaged or broken, which can easily happen when you try forcing open a locked door on your own! If it makes you feel better knowing someone who has experience dealing with these situations would be coming over along with our expert technicians who have had no problem waiting around for an extra ten minutes so everything is taken care of correctly.
We want everyone to know exactly what's going on every step of the way, not left in the dark wondering what's going to happen next.
If you want the best customer service that will make sure nothing is damaged or broken then look no further! We only allow the most honest, trustworthy employees who genuinely care about giving everyone a better lockout
experience.
Locked out of your business?
We're the fastest lockout service in town.
We understand that when you're locked out, time is of the essence. That's why we offer a rapid response time so you can get back to work as soon as possible.
We have a wide range of locks and keys to choose from, so we can find the perfect solution for your needs. Plus, our technicians are experienced professionals who know how to get the job done quickly and efficiently.
Contact Wow Locks today at (844) 969-5625 for all your commercial lockout needs!
By: Wow Locks, LLC
Tags: Commercial Locksmith, Fastest Commercial Lockout Service, Flat Priced Locksmith Service, Residential Locksmith
Category: Commercial Lock Rekeying, Commercial Lockout Service, Commercial Locksmith, Fastest Commercial Lockout Service, Locksmith Service, Residential Locksmith, Wow