Dallas Locksmith Services
The only time when you think of locksmith service is when you accidentally get locked out of your home, vehicle, or office. But do you think you require locksmith services only for this? Think over!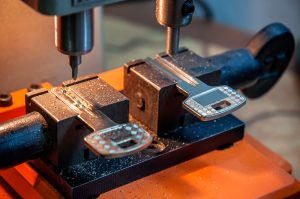 Imagine you are in a hurry,and you accidentally broke out the key in the lock, or your door refuses to get latched. Who will you contact at this time? A professional locksmith!
From installing locks to repairing those, locksmiths can do a variety of tasks for you. Moreover, as security technology is continuously developing and becoming high-tech, the locksmith's job is increasingly advancing.
If you live in Dallas and look for a professional locksmith service here, you can count on WOW locks.
What characteristics to look in a locksmith?
Before looking for a locksmith in Dallas, you must ensure your selected locksmith has the following skills or characteristics:
Patient and give proper attention to all the details of clients
Appropriate and quick problem-solving skills
Good customer relations
Offering a wide range of services like installing and repairing locks, making duplicate keys, etc.
Sound experience and have specialization in the tasks
Licensed services
Why WOW Locks?
24 hours locksmith services
Certified and insured services
Quick response
Reliable
Upfront pricing
No hidden costs
Skilled team
Trained professionals with sound experience
But before contacting us, you must know the different types of services we offer to our clients.
Emergency services
You are locked out of a car, home, or office and also not familiar with the surroundings; you can count on WOW locks. Contact us, and our reliable service will reach your location in no time. We can help you 24/7, so you can contact us anytime. We will provide you different emergency services like:
Burglary repairs
Safe opening
Regain access to your home, office, or car
Key cutting
Change locks
Replacing lost or broken keys
Residential Locksmith
Locks provide optimum security to your homes. But there are times when you forget or lose your home keys or end up with a broken key. In such situations, do not forget to approach WOW locks. We will help you re-enter your property without any damage. Moreover, we also help in upgrading your security system, changing locks or keys, etc.
Some that we offer to our clients are:
Keyless entry locks
Installation of security systems
High-security keys
Panic hardware installation
Home security systems
Key copy
Deadbolt installation
Contact us today for any type of residential locksmith service!
Commercial Locksmith
Large buildings, schools, production plants, colleges, office complexes, etc., all require optimum security with high-tech doors and locks. If you own any of these, you have a great responsibility of securing a large group of people and their belongings. Moreover, you also need to keep the official documents secure and safe. All this security is possible with the rights locks for the right locations. Being professionals, we understand each lock type's mechanism and will guide you with the best solution.
We will provide an advanced solution like:
Keyless system
High-security padlocks for safes, storage areas, cabinets, or other areas where sensitive data is kept.
Latest key and lock technologies
Contact us anytime, we will reach your location and survey it and come up with the best solution for your place.
Automobile Locksmith
Have you ever come across a situation where you find yourself locked out of your vehicle at an isolated place? WOW locks can respond to you quickly if you are near Dallas. We have the apt knowledge and tools to take you out of the situation right away.
Today vehicles are coming with advanced locking systems that make it hard for non-professionals to open it on their own. So, only skilled professionals with the right knowledge and technology can handle these complex locking systems and help you regain access to your locked vehicle.
WOW locks can provide you with duplicate car keys or update your locking system. Not only with the locking system, but also we can help you with the stuck ignition. Our certified locksmith handles all the tasks with full responsibility and does not cause any damage to your vehicle.
Key cutting is a very complex task and required only skilled locksmiths. However, key cutting for residential locks can be simple, but a unique service is required if the locks are complex. Such complex locks are in automobiles or commercial buildings.
Contact WOW Locks Today
We are professional and have a skilled team to provide all types of locksmith services in Dallas and adjoining areas. Whenever you feel the need for any locksmith services, contact us 24/7 as we are available round the clock.
Call us and get your quote for our certified services!