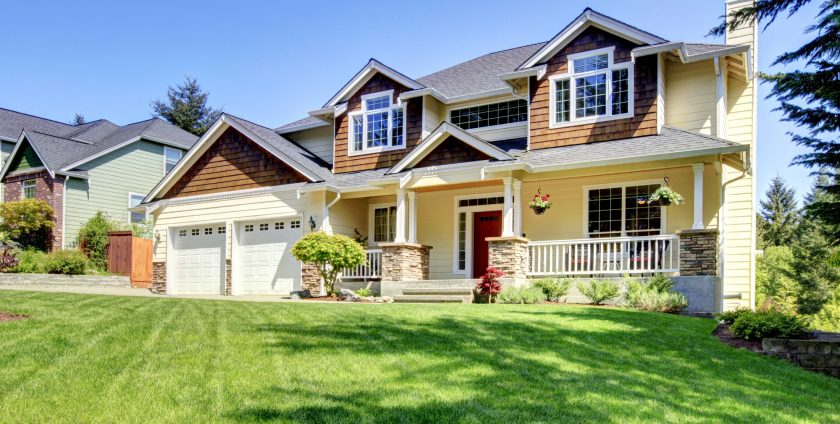 If you need to get high-quality locksmith help, you need the help of the best pros available.
Locksmiths are growing at a 12% rate right now. In a thriving city like Austin, TX, you shouldn't have any problem at all finding professionals that can assist you. 
This is essential when you're locked out of the house. So, what should you know about hiring a pro? We're happy to help.
These tips will help you out when you're looking for a home lockout service in Austin that will help you out.
What Is the Cost of Home Lockout Service?
If you live in Austin and are looking for the help of home lockout pros, begin by considering the price. There's a typical going rate that you can expect based on where you live and the current economic circumstances.
Home lockout service in Austin starts at $109 in most cases. The price could balloon up significantly or cost you less depending on several circumstances. Having a ballpark figure in mind will help you get the outcome that you're looking for by hiring a locksmith. 
You'll generally pay different prices for a home lockout than you would for automotive or commercial lockouts.
Why Use Home Lockout Service?
As you explore home lockout service costs you need to also understand why it's so valuable. Learning the advantages of these services will help steer you in the direction of the best pro to handle the work for you.
It'll also help you act quickly and take the correct steps for making a hire.
Here are some of the benefits of hiring a residential locksmith service:
They Can Help Avert Emergencies
The home lockout service price that you pay is worth every penny because it'll help you avoid emergencies. You become more vulnerable when you don't have a way to get back inside your home.
This can be particularly harrowing if it's late at night or the weather conditions are uncomfortable or dangerous. These pros recognize how important it is to help you get back inside, and will work quickly to help you out.
It's an Opportunity to Upgrade Door Hardware
The locksmith might be able to get you back into your home using tools. In other situations, they may have to remove and replace the lock.
When you get a bill or price quote for your service, the itemized list should include the parts and supplies used. Some of the parts of your door or lock that may be replaced with lockout services include:
Spring bolt
Latch assembly
Spindle
Chassis
Strike plate
Mounting plate
Interior and exterior knobs
The amount and types of parts that need to be changed can affect the price that you'll pay. Locksmiths might also help you when you're locked out of your mailbox or other structure. Ask if this sort of work is charged the same as getting back into your house. 
Locksmiths Save You Time and Frustration
Working with locksmith professionals provides mental relief and peace of mind more than anything else. Getting locked out can be a huge setback in your day especially if you have places to go and people to see.
Knowing that a professional will be at your assistance ASAP allows your lockout to be a blip in your day as opposed to the headline. Consider this peace of mind as you explore the cost of home lockout service in Austin.
They're Skilled at What They Do
Hiring a professional locksmith is helpful because they're the most skilled and trained at what they do. Trying to break into your own home through the door or window can cause property damage and injury.
With the help of locksmiths, you will get professional help that doesn't damage your property and lets you get back in quickly and conveniently. The home lockout service cost in Austin is well worth it when you take into account their skill and professionalism.
Many Locksmiths Are Available 24/7
Locksmiths are also helpful because many are available around the clock. Finding professionals that offer locksmith service 24/7 lets you get help even if it's 2:30 in the morning.
This is fortunate since you can never predict when these situations will arise. You won't have to worry about business hours or other limitations that keep you locked out.
Hiring Home Lockout Service in Austin
It's time to do your due diligence when you're interested in hiring a professional locksmith. Your experience of hiring a locksmith can depend heavily on the city of residence.
There are more than 960,000 people in Austin today, and it's a city that is constantly growing. The cost of living and the economy of Austin at the moment can play a large role in the price that you're quoted. 
Here are some of the tips you should follow when you know you need a home lockout service.
Know Your Reason for Getting Professional Locksmith Service
For starters, understand exactly why you're getting in touch with a locksmith. You will have a better handle on your hire when you know your reasons.
People often need lockout service when they have locked their keys in the house, left them at work, or aren't sure where their key is located. Double and triple-check that you don't have your key before reaching out to a locksmith. Depending on the circumstances you might need to make other provisions.
For example, if you don't know where your key is or who has it, you will likely need to rekey your home as well. This is an additional cost that protects your home security.
Since burglaries happen every 25 seconds in the United States, you can't afford to leave your home unsecured. If you know where your key is located and just need to get back into the house, the lockout service will be more straightforward. 
Get Detailed and Accurate Price Quotes
Many Austin homeowners make the mistake of not getting enough price quotes before reaching out to professionals. Your locksmith can give you a quote in writing so that you can explore your options and know that you're getting the ideal rate.
The quote will typically be in list form, so you can go point by point to know what you're charged. You might expect to pay as much as $30 per lock whenever you need to get them replaced. The locksmith might also cite their labor rate. 
Locksmiths may also charge more based on the nature and difficulty of the project. The price may also go up based on the day of the week and whether you're locked out on weekends or during a holiday. Having the most accurate pricing available lets you press forward with the most meaningful service.
Check Around Town for the Best Company
It always works in your favor to hire a locksmith company that is as skilled as possible. You will know that your dollar is going further when they are proven around the community and have strong reputations.
Some locksmiths assist large service radiuses in the Dallas and Austin areas. Do a local search for the locksmiths in the area so you can generate some leads of pros to reach out to. As these locksmiths pop up in your search engine results pages (SERP), pay careful attention to their reviews. 
The company should have plenty of reviews on Yelp, Google My Business, and other review platforms. Check the average of their score and read the customer reviews qualitatively.
Consult with the Dallas Regional Chamber for leads on some locksmith professionals that are proven and skilled. This will help you find the residential, automotive, and commercial locksmith pros in your local area. 
The more leads you have, the easier time you'll have finding the best pros available.
Ask What Fees Are Included in the Quote
Go through your price quote with a fine-toothed comb and insist that every charge be spelled out for you. This may help you explore options for locksmith parts. Many locksmiths stick to specific brands for locks, doorknobs, and other key parts.
Consider the door that you're getting work for and what types of locks your professional will be replacing or accessing. Examples of some residential locks include:
Sliding door locks
Mortise locks
European cylinder locks
Electronic locks
Smart locks
Deadbolt locks
Door knob locks
Find out the company's labor rate to understand how this will affect your lockout service quote. The more detailed you are with your quote, the more you can customize your services for what you need.
Verify the Locksmith's License and Credentials
Anytime you hire a locksmith in Austin, you will need verification of their license. A locksmith has to have an active business license that is validated by the state.
You can also use the statewide database to look up the company's license number for yourself. Make sure that their license has been renewed for the current year, and check to see if they've had lapses in keeping their credentials active. Be sure that your locksmith also has a business insurance plan, so that all the work that they provide you is covered under it.
Rule Out Scams
Unfortunately, there are plenty of opportunistic people who will pose as locksmith companies to scam people. This might involve getting money from you as they pose as a legitimate company.
It may also get even more dangerous when a fake company uses this opportunity to scope out your home for future break-ins. Check every resource available to you to know that the company you are doing business with is professionally verified, trustworthy, and credible.
Find a Locksmith That Is Well-Established
Look for the help of professional locksmiths that have roots in the Austin area, ties to the community, and years of good service. When a company has a strong reputation in the local and surrounding area, you can put more trust in them and their ability to assist you.
Many locksmith companies are family-owned and have put in years of service to their communities. Check around the Austin area to see which companies are visible and transparent about all of the work they do.
Explore Other Locksmith Services You Might Need
Hiring a professional during a lockout might prompt you to explore other locksmith options. If they end up changing one of your locks, you might also ask them to change locks in your entire home. This is particularly likely if you have had break-ins in your neighborhood lately, or if a lost key accesses multiple doors.
These professionals also install alarm systems, camera systems, motion detector lights, and other services that provide safety and security. You might be able to get a discount by purchasing multiple services at once, so be sure to ask the company if this is an option.
Address Your Residential Locksmith Services
The points above explain the ins and outs of hiring a home lockout service in Austin. There are several locksmiths in Austin that you can turn to, but you should only spend time and money with a company that is proven to get results.
When you're dealing with any sort of lock and key emergency, we're the company that you need to call.
WOW Locks LLC has exactly what you need to get back into your home, vehicle, or office after you've been locked out. We've been in business for years and are happy to show you why we're among the best in the area.
If you're ready to request service, use our web form or give us a call at (844) WOW-LOCK.