Worried about broken locks? Call us right away for professional help!
Have you experienced any of the following?
Your door won't open.
The lock is unable quickly reclose.
Your key can no longer fit in the lock.
Your lock keeps jamming or breaking.
If so, it means your lock has stopped working and you need a lock repair solution to avoid further problems such as locks needing readjustment, missed pins, or worn springs that cause frequent jamming.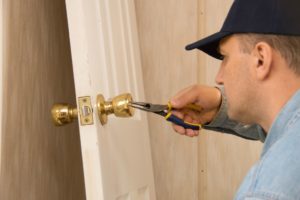 No doubt, it is the last thing you want to deal with after a long day at work. Yet, the sounds of your child screaming, "The door is locked! We can't get out!" calls for immediate action.
Honestly, it's not like your home or car doors are going to last forever — they won't. That's why even when it happens at an inconvenient time, you should rely on a local, reliable locksmith service to help you get back into your vehicle or home faster than you ever thought possible.
This is where WOW Locks comes in!
Professional Lock Repair Assistance at WOW Locks:
At WOW Locks, we have been providing reliable and comprehensive locksmith services in the area for more than a decade. Our long history in this business is a testament to our professionalism. As soon as you call us, we will answer your call immediately so that our locksmith technicians can reach your location in no time to open stuck doors or repair broken locks.
We'll be with you every step of the way and ensure that your home or office is as secure as possible again. Call us now at (844) 969-5625  for quality lock repair in Austin and Dallas area!
Whether it's your car, house, or office that needs some emergency assistance, WOW Locks is only a phone call away. Here, we offer 24/7 locksmith services to ensure that you have our help when you need us most. Our techs are trained in automotive, residential, and commercial locksmith services, so trust us to respond promptly and reach you fast in the fastest manner possible.
While many people call over expensive and impersonal "big box" service companies that try to sell them new car keys or whole new garage door openers, we appreciate the fact that you want the problem fixed with as little disruption as possible.
When do you need expert and professional lock repair services?
When your key breaks off in the lock, you feel frustrated and a bit disoriented. The good news is that this is a common problem and there are several ways to solve it. However, a lot depends on what caused your key to break in the first place. Our expert locksmiths will coax the key out of the lock or extract it fast with minimal damage.
It's not the end of the world having a lock that doesn't function properly. Sometimes, you will get lucky just by tightening up the screws holding the cylinder in place, and then being on your merry way. However, if you think getting rid of is the best thing to do, there are always alternatives to solve your problem with us.
If the cylinder in your lock is not held in place, it's a sign that your lock needs repair. This malfunction is mostly caused by the screws that hold it in place becoming loose or worn out. This is something we are experienced at repairing and can carry out this simple task without causing any damage to your lock.
A broken latch is extremely common, but it can pose serious safety hazards. The lock often becomes misaligned due to several reasons. This is why our professionals will examine the condition of your door frame.
No matter the reason, our friendly and trusted professionals at WOW Locks have the knowledge and experience required to repair any lock. All our lock repair services come with a satisfaction guarantee, so you have nothing to lose.
Why go for WOW Locks?
At WOW Locks, we put your safety at the heart of what we do. Our years of experience dealing and practicing with locks have allowed us to become a leader in Austin and Dallas area when it comes to locksmith services – whether residential, commercial, or automotive.
Our trained experts are our state-of-the-art training facility and are equipped with the necessary gear and technology to provide exceptional services on-site at flat-rate pricing. As they are mobile and situated strategically across town, they can reach you within no time.
Our clients love us for –
24/7 certified services
Quick response time
Competitive pricing
Knowledgable, experienced, and skilled experts
Satisfaction guaranteed
State-of-the-art equipment
High-security solutions
Top-notch product brands
Here, we are trusted by individuals and business owners to supply, install, replace and repair locks, windows, doors, and other security systems. We have been replacing, installing, or maintaining all kinds of locks for many years with the required expertise.
Our doors are always open:
It can be hard finding a great locksmith service that you can trust. WOW Locks is the recommended company by many local businesses and the only locksmith you need in your contacts list. Our 24/7 emergency locksmith services will help you to protect what you value most.
Whether your lock has been damaged by an attempted break-in or it has seen too much wear over time, WOW Locksmith & Doors can provide you with exceptional lock repair services. Additionally, we prioritize urgent repairs and will do everything we can to ensure that your family, colleagues and your belongings remain safe no matter the time of day.
The most rewarding part of our job is getting to be there for our customers when they need us.  If your lock gets damaged or broken, contact us immediately, 24/7. We will reach you as fast as possible without fail with high-quality lock repair solutions in no time.
One call does it all:
Simply give us a call at (844) 969-5625 for a quick response or Click Here to request a service online.