Fast & Efficient Locksmith Rekey Services in your local area – Texas, Call us today!
If you're a renter, it's important to know how to change the locks on your apartment door. You never know how many people may have lived there before you or made copies of your keys. Even if you trust the previous tenant, you can't always be sure that they didn't give an extra copy of the key to a friend or family member.Or, maybe you're worried that someone with a master key can open your apartment lock just as easily as you can. The fact is that landlords, property managers, and maintenance technicians all can unlock your door using a master key.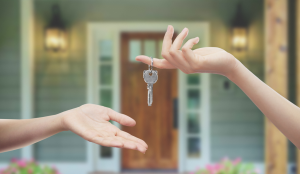 It's every apartment dweller's nightmare: Being locked out, with nothing but a nightgown and your phone. It's time to call out for a locksmith rekey if you've moved into a new apartment or condo, are renting out your space to tenants, or are worried that lost or stolen keys place you at risk.
Don't spend hours waiting for a locksmith to arrive, call WOW Locks!
#1 Choice for Locksmith Rekeying:
At WOW Locks, we offer a mobile service that can stop by your location as fast as a half-hour after calling – provided someone is available to answer the phone! Use our mobile locksmith rekey solutions for all of your lock rekey needs involving doors, windows, handle sets, and more.
We realize you have a situation that needs immediate attention, and we will respond quickly. WOW Locks offers a vast array of locksmith services and provides 24-hour emergency service 365 days per year.
Our residential locksmiths carry an array of high-quality tools to rekey the lock of your residential property that is subject to frequent access by individuals or a large number of people. We can help get you back in when you're locked out.
When Should You Rekey an Apartment Lock?
You've just moved into a new apartment, and you're excited to make it your own. You might be picturing the perfect color scheme for your new living room, or arranging where you'll put your bookcase. But the first thing you should do is get your locks rekeyed.
Imagine this: You go out of town for the weekend, and when you come back, you find that someone has stolen your TV. How could they get in? You always lock your door!
When you move into a new apartment, there's no telling how many people have copies of your keys. The previous tenant could have made a copy for a friend or family member. Your landlord could have kept a master key to use for repairs or inspections.
The point is, there's no way to know how many people have had access to your new place — and that can be terrifying.  If so, you know that it can be an incredibly stressful situation. If you lose your key, rekeying can be a quick and easy solution to your problems.
When a locksmith rekeys your locks, they replace the old cylinder or lock with a new one. Thus, you can rely on WOW Locks for fast, efficient rekeying services at competitive prices.
What and How does it work?
If you've lost or had your keys stolen, you may be wondering how to keep the bad guys out. The best-case scenario is to replace the lock entirely, but that's not always efficient or cost-effective. That's where rekeying comes in.
Rekeying a lock is an essential measure when you move into a new home or buy a used car. By changing out old keys, you can prevent unwanted access to your property by someone who may have found them or stolen them from their previous owner – even if they do not know where they live now!
In this process, a locksmith will change the internal parts of your existing lock so that it can only be opened with a new key. This is an affordable way to keep unwanted intruders out of your house or business without having to spring for brand-new hardware.
Sounds good, right?
It's also useful if you have a lock that is difficult to access but still needs to protect whatever's behind it.
Why go for WOW Locks?
At WOW Locks, we put your safety at the heart of what we do. Our years of experience dealing and practicing with locks have allowed us to become a leader in Austin and Dallas area when it comes to locksmith services – whether residential, commercial, or automotive.
Our trained experts are our state-of-the-art training facility and are equipped with the necessary gear and technology to provide exceptional services on-site at flat-rate pricing. As they are mobile and situated strategically across town, they can reach you within no time.
Our clients love us for –
24/7 certified services
Quick response time
Competitive pricing
Knowledgable, experienced, and skilled experts
Satisfaction guaranteed
State-of-the-art equipment
High-security solutions
Top-notch product brands
Our doors are always open:
It can be hard finding a great locksmith service that you can trust. WOW Locks is the recommended company by many residents of the Austin and Dallas area you need in your contacts list. Our 24/7 emergency locksmith services will help you to protect what you value most.
If you're looking for a locksmith rekey, look no further! Once called, our team of experts will arrive at your location in the shortest time possible and make sure you are comfortable with us doing the work. There's no need to replace the old lock when we can simply rekey locks.
The most rewarding part of our job is getting to be there for our customers when they need us. If you're ever locked out or have any other security concerns, contact us immediately, 24/7. We will reach you as fast as possible without fail with the best security solutions in no time.
One call does it all:
Simply give us a call at (844) 969-5625 for a quick response or Click Here to request a service online.